Uber Like Layout
You can have your product layout same as the Uber layout by this Booking Plugin RnB.
Step By Step procedures:
Enable Google Map - You have to enable Google Map in order to use this Uber Like Layout Feature. To do this you have to go the Admin Dashboard and click on Google Map.

Now you have to enable Google Map, then you have to put a Google Map Api key on Google Map Api key field, lastly you have to click on Save Changes. There are other three fields - RichMarker Enable, Info Bubble Enable, Marker Cluster Enable. You can also utilize them according to your requirements.
Now go the Products from Admin Dashboard.

We assume that you have some rental products and choose one product among them. In to that chosen product's Edit Product page go to Product Data section, then click on Settings and from Settings click on Conditions Tab.
From Conditions Tab select Modal Layout as Booking Layout.
Now Click on Update then click on Preview Changes.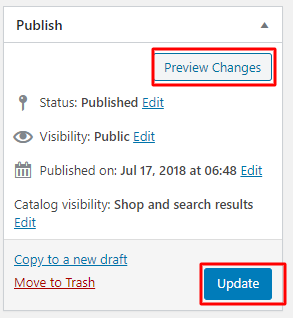 Now click on Set Location & Book.
Now Give Pick Up & Drop Off location and Click on Next.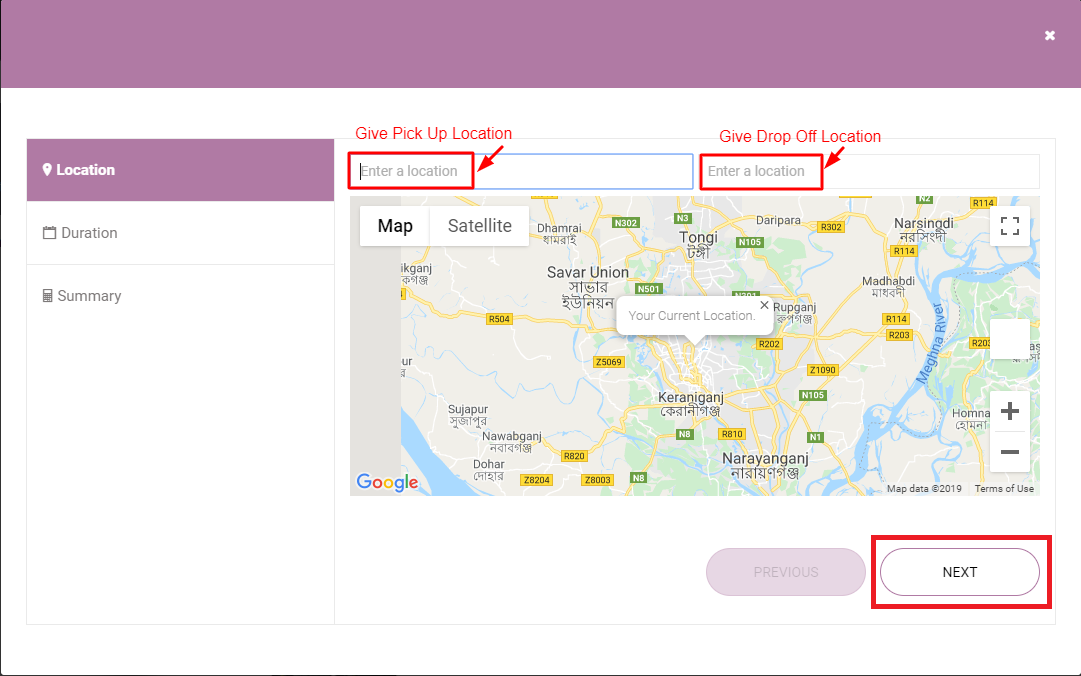 Now select Pickup Date&Time, Return Date&Time and finally click on Next.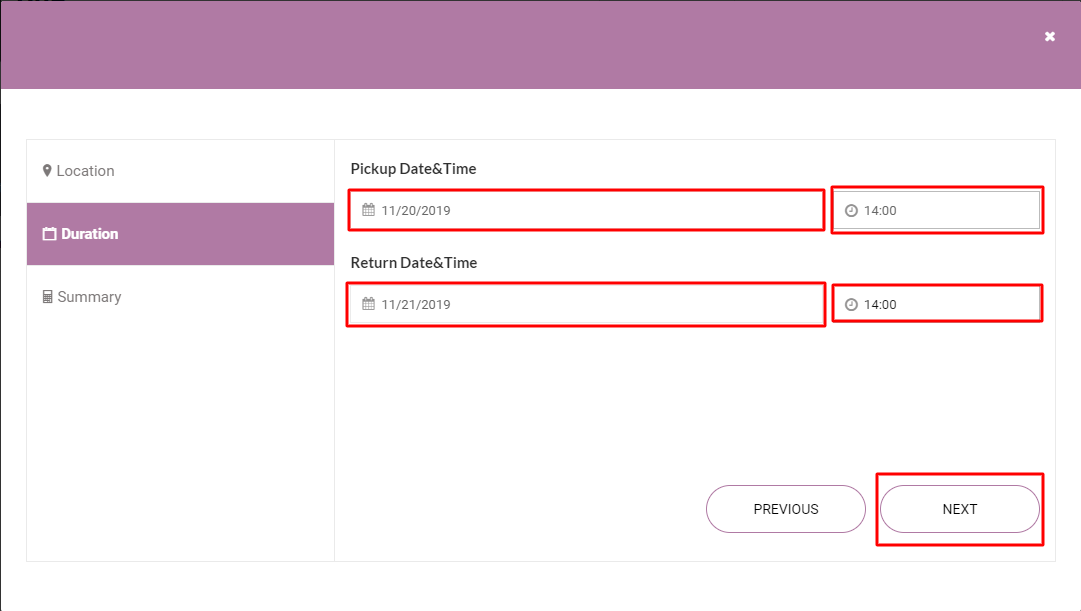 Now Click on Finish Process.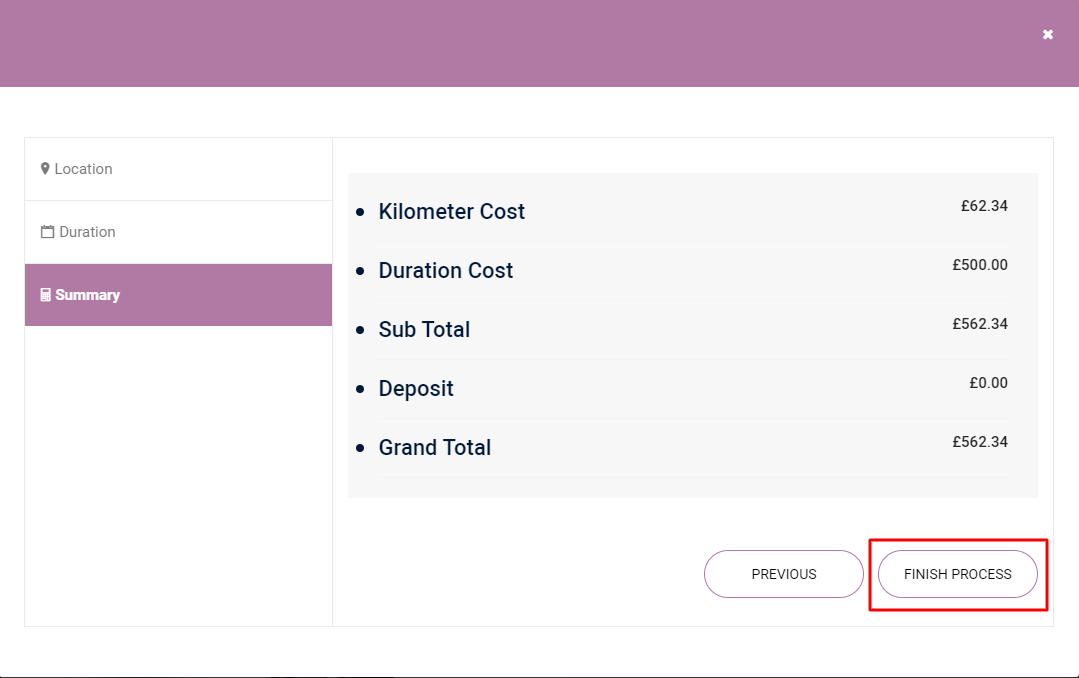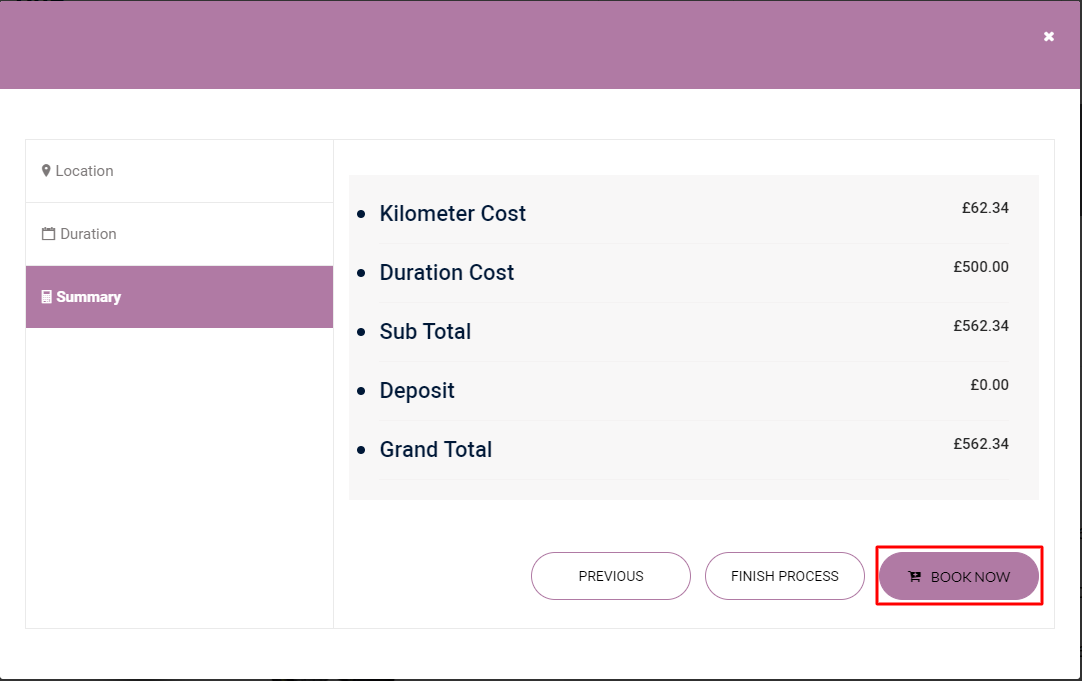 Now click on View Cart as your product has been added to the cart.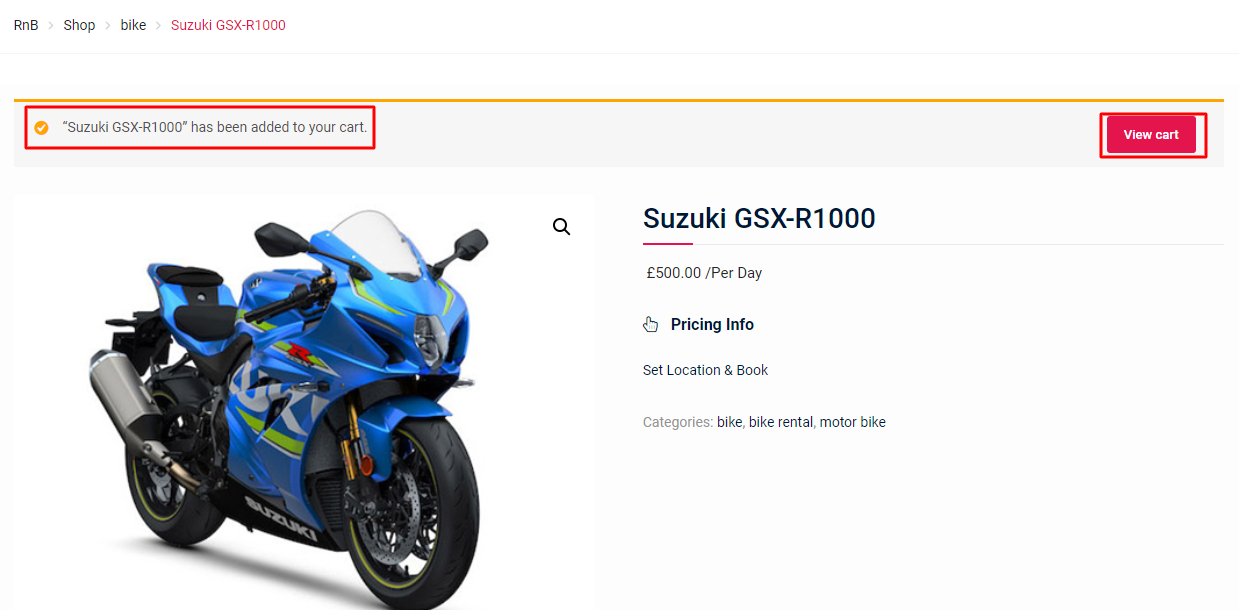 Now you can Proceed to checkout.
After filling up Billing details and selecting a payment method you can proceed to Place Order.
Finally you can see your Order Has been Received.