More Filter
Sometimes you want to make a Search Block visible on a modal and control that modal based on a button just like the following gif.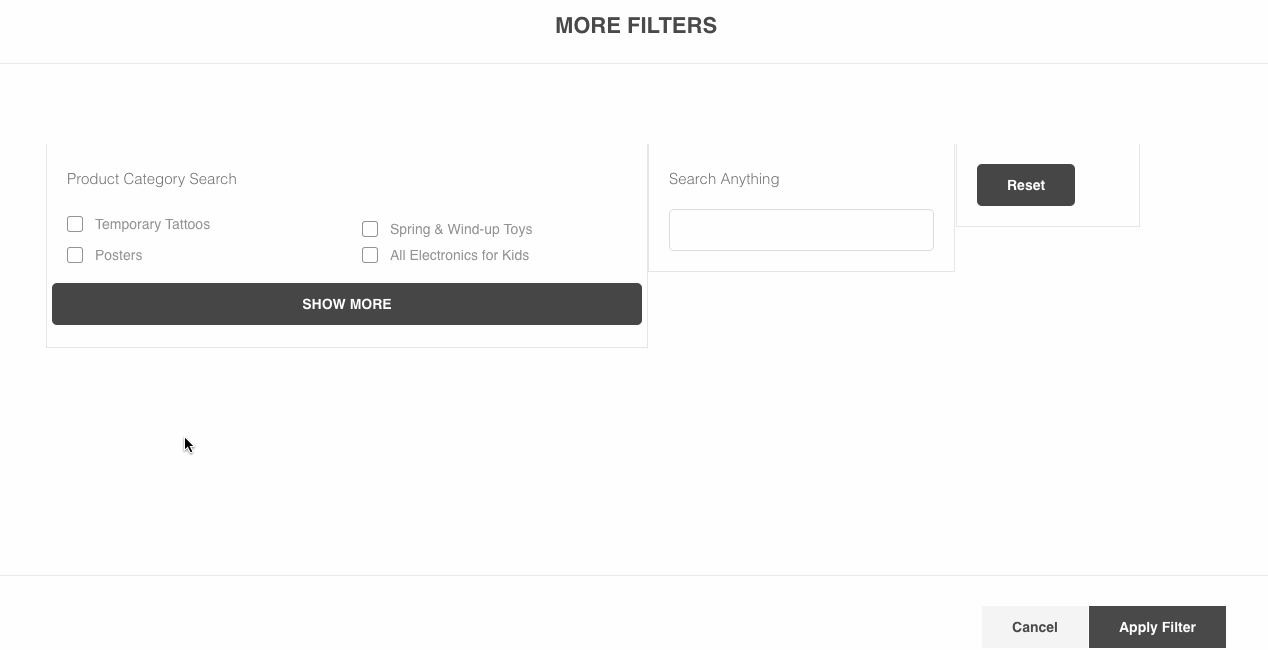 Then you should use More Filter Search Element.
Add A Search Block first (which you want to show on the modal) from the Add Block Part. On Each Search Block edit option you will find a Toggle Button named Place In Other Search Block
This will Make the Search Block Hide on the corresponding position in the User view.
Now take A More Filter Search Element. On the Edit Panel The list of Search Block that is configured as Place In Other Search Block will appear and You have to select which search Block You want to show on the modal.
Everything Remains same to build the Search Block from the Admin panel. After building that On the User view Clicking on the More Filter button, the configured Search Block will open.
First you have to chose between eitherMetadata or Taxonomyfrom theData Tabin theFilter Panel.
The Appearance Tabcan be used to change
title
subtitle
Custom Class Name
After you change necessary configuration then it will look similar to the below Snap,
NB. Please Try to place the Target Search Block At the End of the Page.